by Graeme Macrae Burnet
Paperback, 280 pages
Published November 5th 2015 by Contraband
ISBN 1910192147 (ISBN13: 9781910192146)
Available at your local bookstore and also via Amazon.de and Amazon.com.
SHORTLISTED FOR THE 2016 MAN BOOKER PRIZE
In 1869, a brutal triple murder in the remote Wester Ross village of Culduie leads to the arrest of a seventeen-year-old crofter, Roderick Macrae. There is no question of Macrae's guilt, but it falls to the country's most eminent legal and psychiatric minds to uncover what drove him to his bloody deeds. Ultimately, the young man's fate hinges on one key question: is he insane?
The story ingeniously unfolds through a series of found documents, including police statements; the accused's prison memoir; the account of renowned psychiatrist, J. Bruce Thomson; and a report of the trial, compiled from contemporary newspapers.
About the author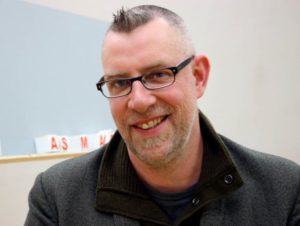 Graeme Macrae Burnet us the author of two novels, The Disappearance of Adèle Bedeau (2014) and the Man Booker shortlisted His Bloody Project (2015), both published by Saraband Books. He has appeared at numerous literary festivals, including the Edinburgh International Book Festival, Cheltenham, Aye Write, and Bloody Scotland, and he is part of the Scottish Book Trust's Live Literature Database.
While born in Kilmarnock, Scotland and now living in Glasgow, Burnet has previously lived and worked in Prague, Porto, Bordeaux, and London. He has an MA in English Literature/Film Studies from Glasgow University and an M.Litt in International Security Studies from St Andrews. (from the author)