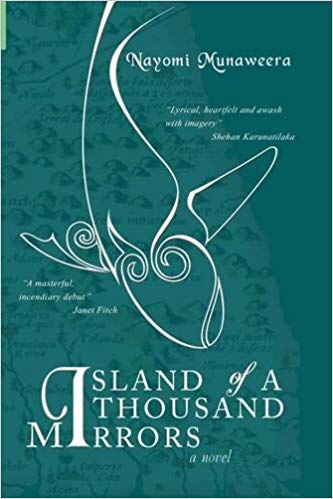 by Nayomi Munaweera
Before violence tore apart the tapestry of Sri Lanka and turned its pristine beaches red, there were two families; two young women, ripe for love with hopes for the future; and a chance encounter that leads to the terrible heritage they must reckon with for years to come.
One tragic moment that defines the fate of these women and their families will haunt their choices for decades to come. In the end, love and longing promise only an uneasy peace.
A sweeping saga with the intimacy of a memoir that brings to mind epic fiction like The Kite Runner and The God of Small Things, Nayomi Munaweera's Island of a Thousand Mirrors strikes mercilessly at the heart of war. It offers an unparalleled portrait of a beautiful land during its most difficult moments.
About the author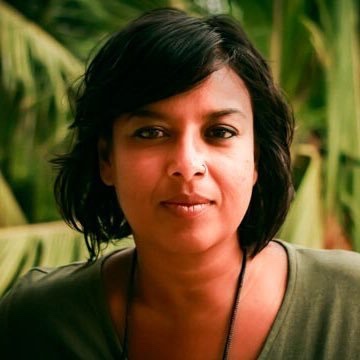 Nayomi Munaweera is a Sri Lankan-American author. Island of a Thousand Mirrors is her debut novel. She lives in the San Francisco Bay area. Read on Goodreads at https://www.goodreads.com/book/show/16098322-island-of-a-thousand-mirrors