by Julia Franck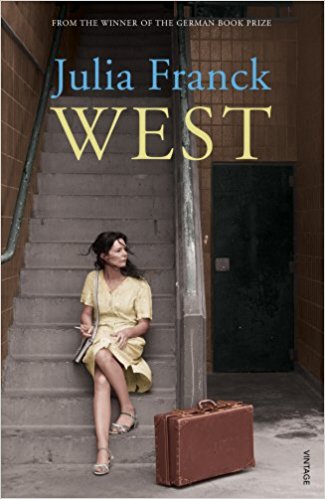 Paperback: 304 pages
Publisher: Vintage (29 Oktober 2015)
ISBN-10: 0099554321
ISBN-13: 978-0099554325
Scientist Nelly Senff is desperate to escape her life in East Berlin. The father of her two children has supposedly committed suicide, and she wants to leave behind the prying eyes of the Stasi.
But the West is not all she hoped for. Nelly and her children are held in Marienfelde, a processing centre and no-man's-land between East and West. There she meets Krystyna, a Polish woman who hopes that medical treatment in the West will save her dying brother; Hans, a troubled actor released from prison in the East; and John, a CIA man monitoring the refugees for possible Stasi spies. All lives cross here, and the cramped confines of the camp breed defamation and violence.
West is a devastating portrait of a mother in turmoil, trying to do the best for her children, as she attempts to escape her past and start a new life.
About the author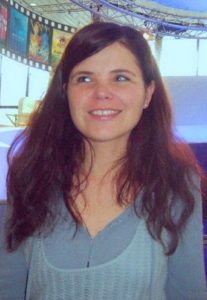 Julia Franck was born in 1970 in Berlin. She studied Old American history, philosophy, and modern German literature at the Free University of Berlin. In 1997 her debut book "Der neue Koch" was published, followed by "Liebediener" (1999) and Bauchlandung (2000). Although Franck has not described herself as a feminist author, feminist scholars have noted her presentation of women's experience of history, power structures, sexuality, and relationships (such as motherhood).[1] Julia Franck's books have been translated into over 35 languages.
Text credit: author website and Wikipedia; photo credit: Hans Weingartz via Wikipedia, CC BY-SA 2.0.
Buy this book!
Shopping for English books in Berlin, Germany? Take a look at one of these local independent booksellers or click this affiliate link to purchase via Amazon.de.