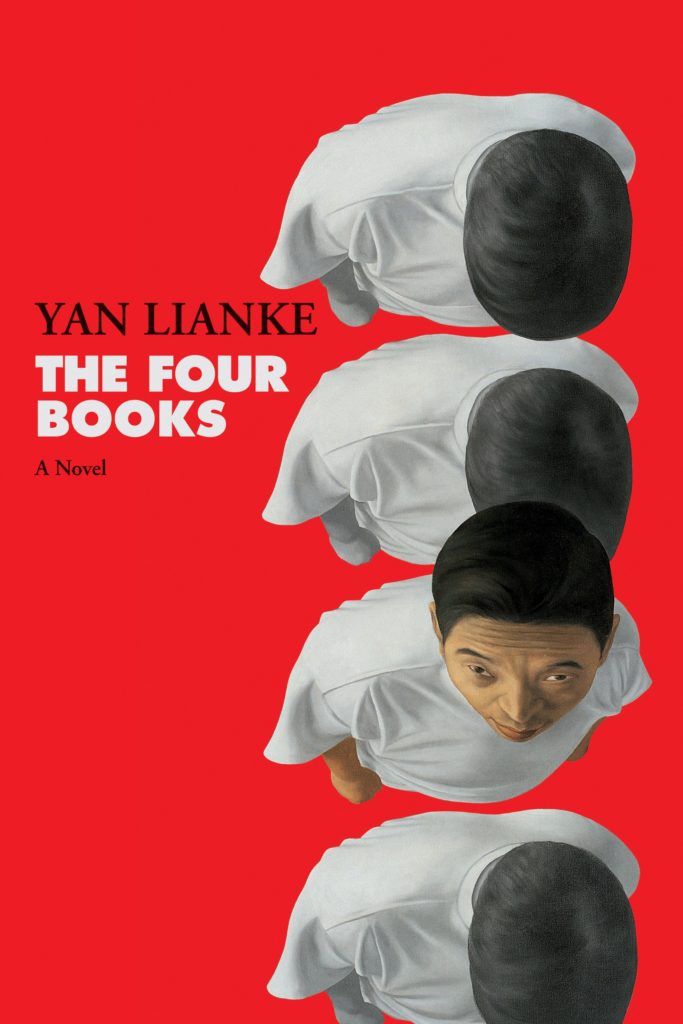 by YAN Lianke
Paperback: 400 pages
Publisher: Grove Press (February 2015)
ISBN-10: 0802123120
ISBN-13: 978-0802123121
From master storyteller Yan Lianke, winner of the prestigious Franz Kafka Prize and a finalist for the Man Booker International Prize, The Four Books is a powerful, daring novel of the dog-eat-dog psychology inside a labor camp for intellectuals during Mao's Great Leap Forward. A renowned author in China, and among its most censored, Yan's mythical, sometimes surreal tale cuts to the bone in its portrayal of the struggle between authoritarian power and man's will to prevail against the darkest odds through camaraderie, love, and faith.
In the ninety-ninth district of a sprawling reeducation compound, freethinking artists and academics are detained to strengthen their loyalty to Communist ideologies. Here, the Musician and her lover, the Scholar—along with the Author and the Theologian—are forced to carry out grueling physical work and are encouraged to inform on each other for dissident behavior. The prize: winning the chance at freedom. They're overseen by preadolescent supervisor, the Child, who delights in reward systems and excessive punishments. When agricultural and industrial production quotas are raised to an unattainable level, the ninety-ninth district dissolves into lawlessness. And then, as inclement weather and famine set in, they are abandoned by the regime and left alone to survive.
Amazon link: https://amzn.to/2NvcmSB
About the author
YAN Lianke (simplified Chinese: 阎连科; traditional Chinese: 閻連科; pinyin: Yán Liánkē; Wade–Giles: Yen Lien-k'e, born 1958) is a Chinese writer of novels and short stories based in Beijing. His work is highly satirical, which has resulted in some of his most renowned works being banned.
He started writing in 1978 and his works include: Xia Riluo (夏日落), Serve the People (为人民服务), Enjoyment (受活), and Dream of Ding Village (丁庄梦). He has also published more than ten volumes of short stories. Enjoyment, which was published in 2004, received wide acclaim in China. His literature has been published in various nations, and some of his works have been banned in China.
About the translator
Carlos Rojas is professor of Chinese cultural studies; gender, sexuality, and feminist studies; and arts of the moving image, and is also the current president of the Association of Chinese and Comparative Literature. His research focuses on issues of gender and visuality, corporeality and infection, and nationalism and diaspora studies, particularly as they relate to China, Hong Kong, Taiwan, and the global Chinese diaspora. He works primarily in the early modern, modern, and contemporary periods.