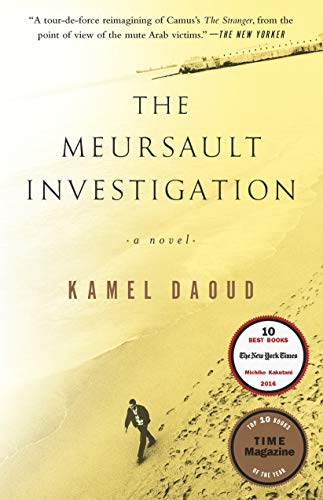 He was the brother of "the Arab" killed by the infamous Meursault, the antihero of Albert Camus's classic novel. Seventy years after that event, Harun, who has lived since childhood in the shadow of his sibling's memory, refuses to let him remain anonymous: he gives his brother a story and a name – Musa – and describes the events that led to Musa's casual murder on a dazzlingly sunny beach.
In a bar in Oran, night after night, he ruminates on his solitude, on his broken heart, on his anger with men desperate for a god, and on his disarray when faced with a country that has so disappointed him. A stranger among his own people, he wants to be granted, finally, the right to die.
The Stranger is of course central to Daoud's story, in which he both endorses and criticizes one of the most famous novels in the world. A worthy complement to its great predecessor, The Meursault Investigation is not only a profound meditation on Arab identity and the disastrous effects of colonialism in Algeria, but also a stunning work of literature in its own right, told in a unique and affecting voice.
Buy via your neighborhood English bookstore in Germany.
About the author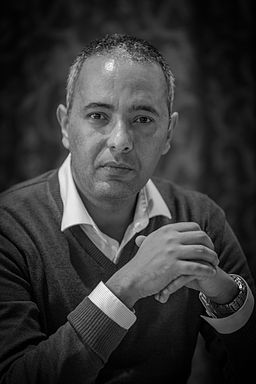 Kamel Daoud is an award-winning Algerian writer and journalist. He served as the editor-in-chief of the third largest French-language Algerian daily Le quotidien d'Oran for eight years, and edited its popular column "Raïna Raïkoum" (Our Opinion, Your Opinion). He is also a columnist and editorialist in various Algerian and French media outlets, including Algérie-Focus, Le Point, Liberté Algérie, Le Monde, Courrier International, and Slate Afrique. His debut novel Meursault, contre-enquête (published in English as The Meursault Investigation) won the 2014 Prix des cinq continents (Five Continents prize) for Francophone writing, the 2014 Prix François-Mauriac, and the 2015 Prix Goncourt for a debut novel. He is also the author of an additional novel, two novellas, and a collection of short stories.
Daoud was born in Mostaganem, Algeria on June 17, 1970, the oldest of six children in an Arabic-speaking Muslim family. He studied French literature at the University of Oran. Daoud, divorced in 2008, is the father to two children to whom The Meursault Investigation is dedicated. A dissident voice in Algeria, Daoud mounted a successful legal challenge to a fatwa issued against him in 2014, winning his case in 2016.
John Cullen is the translator of many books from Spanish, French, German, and Italian, including Philippe Claudel's Brodeck, Juli Zeh's Decompression, Yasmina Reza's Happy Are the Happy, and Chantal Thomas's The Exchange of Princesses. He lives in New York.
This page contains Amazon affiliate links. If you click through and make a purchase, I will get a commission at no extra cost to you. – Tammi