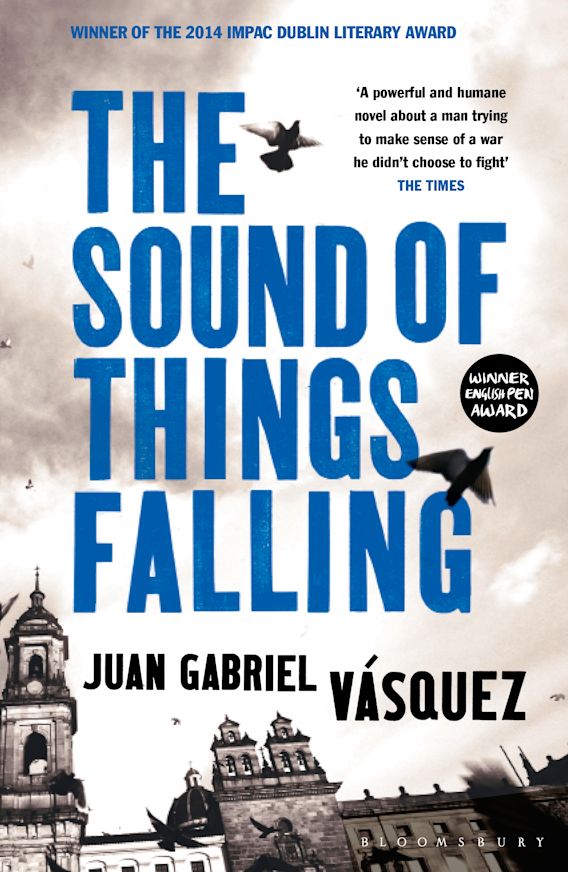 by Juan Gabriel Vásquez
Publisher: ‎ Bloomsbury Paperbacks (12 Sept. 2013)
Paperback: ‎ 320 pages
ISBN-10: ‎ 1408831619
ISBN-13: ‎ 978-1408831618
Winner of the International IMPAC Dublin Literary Award 2014
Winner of the Alfaguara Prize 2011
Winner of the Gregor von Rezzori Prize 2013

No sooner does he get to know Ricardo Laverde in a seedy billiard hall in Bogotá than Antonio Yammara realises that the ex-pilot has a secret. Antonio's fascination with his new friend's life grows until the day Ricardo receives a mysterious, unmarked cassette. Shortly afterwards, he is shot dead on a street corner. Yammara's investigation into what happened leads back to the early 1960s, marijuana smuggling and a time before the cocaine trade trapped Colombia in a living nightmare.
Buy via your neighborhood English bookstore in Germany.
About the author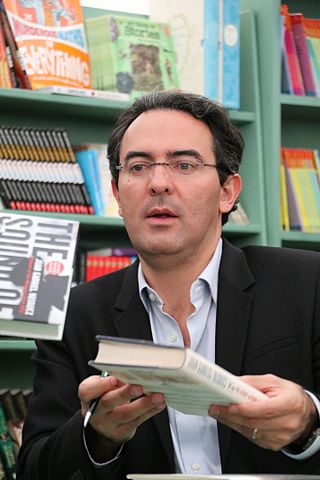 Juan Gabriel Vásquez (born in Bogotá on January 1, 1973) is a Colombian writer, journalist, and translator. Regarded as one of the most important Latin American novelists working today, he is the author of seven novels, two volumes of stories and two books of literary essays, as well as hundreds of pages of political commentary. His novel The Sound of Things Falling, published in Spanish in 2011, won the Alfaguara Novel Prize and the 2014 International Dublin Literary Award, among other prizes. In 2012, after sixteen years in Paris, the Belgian Ardennes, and Barcelona, Vásquez moved back to Bogotá. His novels are currently published in 28 languages. – text via Wikipedia; photo by Andrew Lih (Wikimedia)