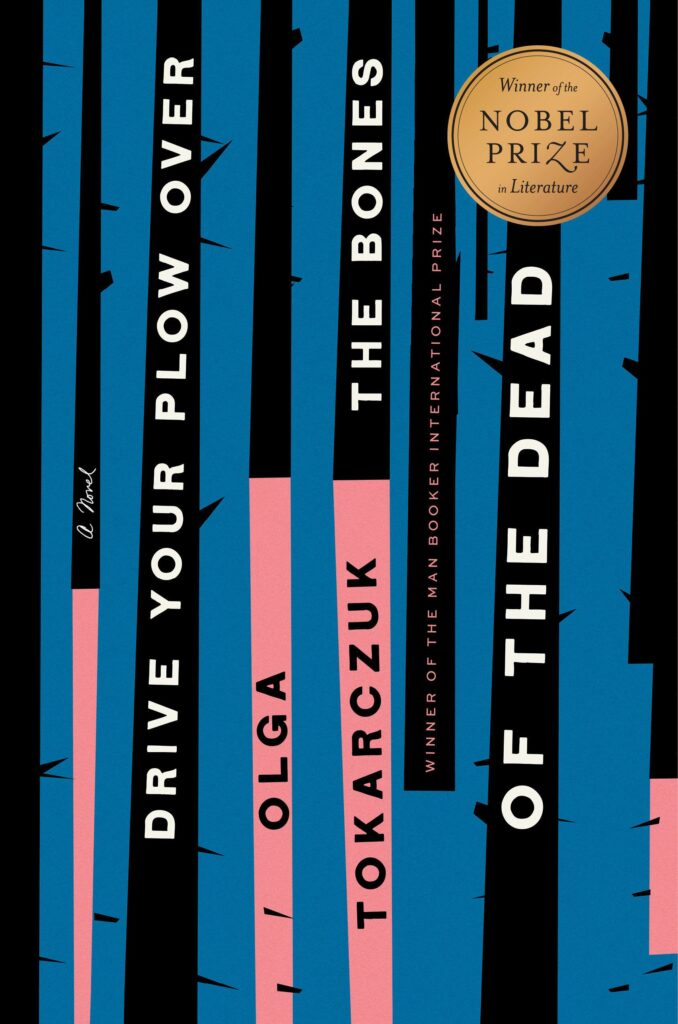 by Olga Tokarczuk, Antonia Lloyd-Jones (Translator)
Paperback,‎ 272 pages
Published by Faber And Faber Ltd. (2018)
ISBN: 978-1910695715

In a remote Polish village, Janina devotes the dark winter days to studying astrology, translating the poetry of William Blake, and taking care of the summer homes of wealthy Warsaw residents. Her reputation as a crank and a recluse is amplified by her not-so-secret preference for the company of animals over humans. Then a neighbor, Big Foot, turns up dead. Soon other bodies are discovered, in increasingly strange circumstances. As suspicions mount, Janina inserts herself into the investigation, certain that she knows whodunit. If only anyone would pay her mind . . .
A deeply satisfying thriller cum fairy tale, Drive Your Plow over the Bones of the Dead is a provocative exploration of the murky borderland between sanity and madness, justice and tradition, autonomy and fate. Whom do we deem sane? it asks. Who is worthy of a voice?
About the author
Olga Tokarczuk is the author of nine novels, three short story collections and has been translated into thirty languages. Her novel Flights won the 2018 International Booker Prize, in Jennifer Croft's translation. In 2019, she was awarded the Nobel Prize in Literature.
About the translator
Antonia Lloyd-Jones translates from Polish, and is the 2018 winner of the Transatlantyk Award for the most outstanding promoter of Polish literature abroad. She has translated works by several of Poland's leading contemporary novelists and reportage authors, as well as crime fiction, poetry and children's books. She is a mentor for the Emerging Translators' Mentorship Programme, and former co-chair of the UK Translators Association.