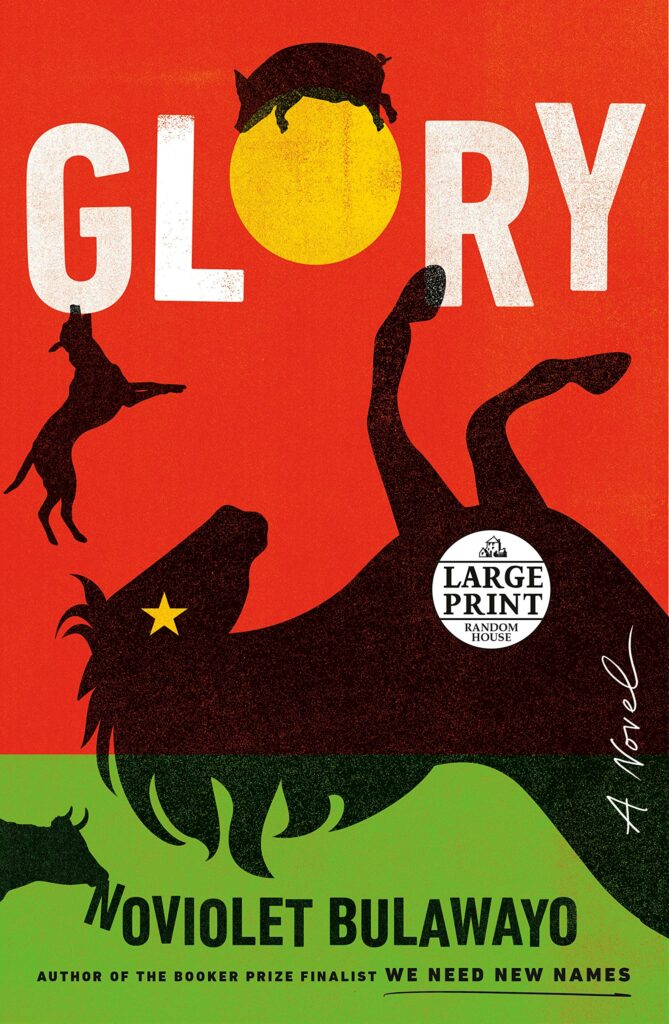 by NoViolet Bulawyo
Paperback, 416 pages
Published by Hamish Hamilton (2021)
ISBN: 978-0735236646
A long time ago, in a bountiful land not so far away, the animal denizens lived quite happily . . . And then the colonizers arrived, followed by a bloody War of Liberation. New hope came in the form of a charismatic horse who ruled and ruled and kept on ruling. For forty years he ruled, with the help of his elite band of Chosen Ones. Until one day, as he sat down to his Earl Grey tea and favorite radio program, in came a new leader, a new regime. And once again the animals were full of hope.

Glory tells the story of a country seemingly trapped in a cycle as old as time. At the center of the tumult is Destiny, a young goat who has returned to her homeland to bear witness to revolution. Her arrival sets off a chain of events that reminds the denizens, and us, that the glory of tyranny only lasts as long as its victims are willing to let it. And that history can be stopped in a moment.
About the author
NoViolet Bulawayo is the author of We Need New Names, which was a finalist for the Booker Prize and won the PEN/Hemingway Award, the Art Seidenbaum Award for First Fiction, the Hurston/Wright Legacy Award for fiction, and the Etisalat Prize for Literature. Bulawayo grew up in Zimbabwe, and now lives in the United States.