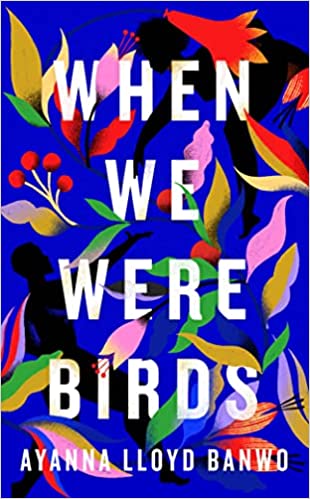 by Ayanna Lloyod Banwo
Paperback, 304 pages
Published by Anchor (2023)
ISBN: 9780593313619
In the old house on a hill, where the city meets the rainforest, Yejide's mother is dying. She is leaving behind a legacy that now passes to Yejide: one St Bernard woman in every generation has the power to shepherd the city's souls into the afterlife. But after years of suffering her mother's neglect and bitterness, Yejide is looking for a way out.

Raised in the countryside by a devout Rastafarian mother, Darwin has always abided by the religious commandment not to interact with death. He has never been to a funeral, much less seen a dead body. But when the only job he can find is grave digging, he must betray the life his mother built for him in order to provide for them both. Newly shorn of his dreadlocks and his past, and determined to prove himself, Darwin finds himself adrift in a city electric with possibility and danger.

Yejide and Darwin will meet inside the gates of Fidelis, an ancient and sprawling cemetery, where the dead lie uneasy in their graves and a reckoning with fate beckons them both.
About the author
AYANNA LLOYD BANWO is a writer from Trinidad and Tobago. Her work has been published in The Caribbean Writer, Moko Magazine, Small Axe, POUi, Pree, Callaloo, and Anomaly. She is a graduate of the M.A. in Creative Writing program from the University of East Anglia and is now a postgraduate researcher in Creative-Critical Writing at UEA. When We Were Birds is her first novel.