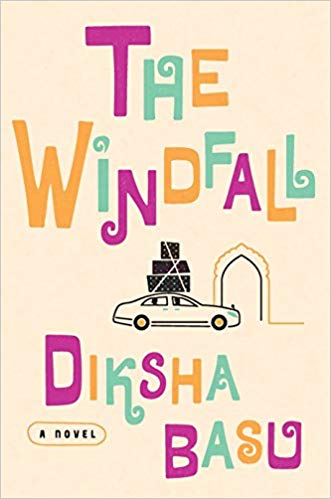 by Diksha Basu
Paperback. 304 pages.
ISBN-10: 1524761281
ISBN-13: 978-1524761288
The Jhas are moving up. For the past thirty years, their lives have been defined by cramped spaces and gossipy neighbors. But when Mr. Jha comes into an enormous sum of money—the result of an unexpectedly successful internet venture—he moves his reluctant wife from their housing complex in East Delhi to the super-rich side of town, ultimately forcing them, and their son, to reckon with who they are and what really matters to them.
Hilarious and wise, The Windfall illuminates with warmth and heart the precariousness of social status, the fragility of pride, and, above all, the human drive to build and share a home. Even the rich, it turns out, need to belong somewhere.
Buy now on Amazon or via your local English bookstore.
About the author
Diksha Basu is a writer and occasional actor. Originally from New Delhi, India, she holds a BA in Economics from Cornell University and an MFA in Creative Writing from Columbia University and now divides her time between New York City and Mumbai.