by David Grossman
Following his magisterial To the End of the Land, the universally acclaimed Israeli author brings us an incandescent fable of parental grief––concise, elemental, a powerfully distilled experience of understanding and acceptance, and of art's triumph over death.
In Falling Out of Time, David Grossman has created a genre-defying drama––part play, part prose, pure poetry––to tell the story of bereaved parents setting out to reach their lost children. It begins in a small village, in a kitchen, where a man announces to his wife that he is leaving, embarking on a journey in search of their dead son. The man––called simply Walking Man––paces in ever-widening circles around the town. One after another, all manner of townsfolk fall into step with him (the Net-Mender, the Midwife, the Elderly Math Teacher, even the Duke), each enduring his or her own loss. The walkers raise questions of grief and bereavement: Can death be overcome by an intensity of speech or memory? Is it possible, even for a fleeting moment, to call to the dead and free them from their death? Grossman's answer to such questions is a hymn to these characters, who ultimately find solace and hope in their communal act of breaching death's hermetic separateness. For the reader, the solace is in their clamorous vitality, and in the gift of Grossman's storytelling––a realm where loss is not merely an absence but a life force of its own.
About the Author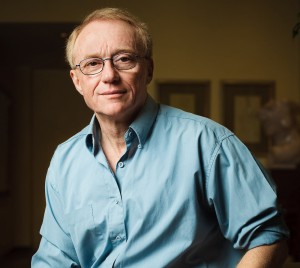 David Grossman was born in Jerusalem. He is the author of numerous works of fiction, nonfiction, and children's literature. His work has appeared in The New Yorker and has been translated into thirty languages around the world. He is the recipient of many prizes, including the French Chevalier de l'Ordre des Arts et des Lettres, the Buxtehuder Bulle in Germany, Rome's Premio per la Pace e l'Azione Umitaria, the Premio Ischia — International Award for Journalism, Israel's Emet Prize, and the Albatross Prize given by the Günter Grass Foundation.
Buy this book!
This book is available for immediate purchase via these links to Amazon.com and Amazon.de; a percentage of your purchase comes right back to the site developer. Thanks for the support!
You can also find English books in Germany via our list of neighborhood bookstores.
Happy reading!