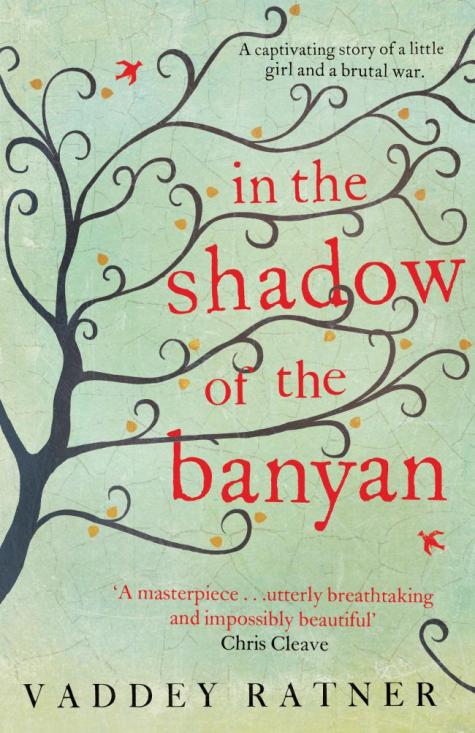 by Vaddey Ratner
Paperback: 352 pages
Publisher: Simon & Schuster (June 4, 2013)
ISBN: 978-1451657715
For seven-year-old Raami, the shattering end of childhood begins with the footsteps of her father returning home in the early dawn hours, bringing details of the civil war that has overwhelmed the streets of Phnom Penh, Cambodia's capital. Soon the family's world of carefully guarded royal privilege is swept up in the chaos of revolution and forced exodus. Over the next four years, as the Khmer Rouge attempts to strip the population of every shred of individual identity, Raami clings to the only remaining vestige of her childhood—the mythical legends and poems told to her by her father. In a climate of systematic violence where memory is sickness and justification for execution, Raami fights for her improbable survival.
Displaying the author's extraordinary gift for language, In the Shadow of the Banyan is a brilliantly wrought tale of human resilience.
About the author
Vaddey Ratner, a survivor of the Khmer Rouge regime in Cambodia, is author of the New York Times bestseller In the Shadow of the Banyan. Her critically-acclaimed debut novel was selected as a finalist for both the 2013 PEN/Hemingway Award and the 2013 Indies Choice Book of the Year, and is appearing in nineteen languages.
Ratner has appeared on NPR's Morning Edition, and her life and work have been profiled in USA Today and The Washington Post. She has spoken to diverse audiences including the PEN/Faulkner Foundation annual gala on the theme of art and resilience, the United Nations Association on human rights and the responsibility of global citizenship, and the PEN World Voices Festival of International Literature, chaired by Salman Rushdie, on the theme of bravery in art and politics.
Ratner spent nine years in Southeast Asia while researching and writing her first novel. She now lives outside of Washington, DC.
Buy this book!
In the Shadow of the Banyan is available for immediate purchase via these links to Amazon.com and Amazon.de. When you make a purchase via this website, a percentage of the price goes right back into site maintenance and development. Thanks for the support!