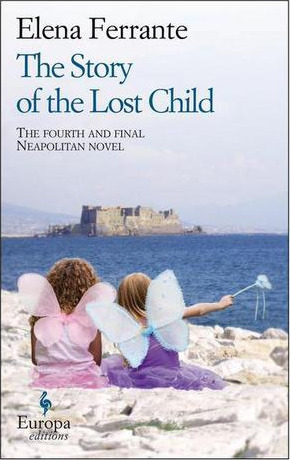 by Elena Ferrante
Paperback, 473 pages
Published September 1st 2015 by Europa Editions (first published 2014)
Original Title: Storia della bambina perduta
ISBN 1609452860 (ISBN13: 9781609452865)
Click here to order from Amazon.de or Amazon.com.
Here is the dazzling saga of two women, the brilliant, bookish Elena and the fiery, uncontainable Lila. Both are now adults; life's great discoveries have been made, its vagaries and losses have been suffered. Through it all, the women's friendship has remained the gravitational center of their lives.
Both women once fought to escape the neighborhood in which they grew up—a prison of conformity, violence, and inviolable taboos. Elena married, moved to Florence, started a family, and published several well-received books. In this final book, she has returned to Naples. Lila, on the other hand, never succeeded in freeing herself from the city of her birth. She has become a successful entrepreneur, but her success draws her into closer proximity with the nepotism, chauvinism, and criminal violence that infect her neighborhood. Proximity to the world she has always rejected only brings her role as its unacknowledged leader into relief. For Lila is unstoppable, unmanageable, unforgettable!
Against the backdrop of a Naples that is as seductive as it is perilous and a world undergoing epochal change, the story of a lifelong friendship is told with unmatched honesty and brilliance. The four volumes in this series constitute a long remarkable story that readers will return to again and again, and every return will bring with it new revelations.
About the author
Elena Ferrante is a pseudonymous Italian novelist. Ferrante is the author of a half dozen novels, including The Lost Daughter (originally published as La figlia oscura, 2006). In 2012, Europa Editions began publication of English translations of Ferrante's "Neapolitan Novels," a series about two perceptive and intelligent girls from Naples who try to create lives for themselves within a violent and stultifying culture. Critics have praised her for her "devastating power as a novelist" and for a style that is"pleasingly rigorous and sharply forthright." Ferrante holds that "books, once they are written, have no need of their authors." 10th March 2016, The Story of the Lost Child was longlisted for the 2016 Man Booker International prize, celebrating the finest in global fiction translated to English.
Source: https://www.goodreads.com/book/show/25242224-the-story-of-the-lost-child