by George Saunders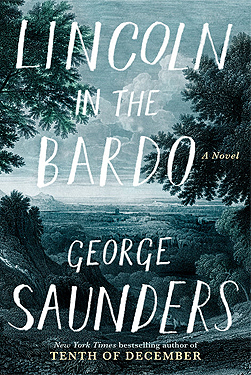 Paperback: 368 pages
Publisher: Random House (24 October 2017)
ISBN-10: 0525511083
ISBN-13: 978-0525511083
The captivating first novel by the best-selling, National Book Award nominee George Saunders, about Abraham Lincoln and the death of his eleven year old son, Willie, at the dawn of the Civil War.
On February 22, 1862, two days after his death, Willie Lincoln was laid to rest in a marble crypt in a Georgetown cemetery. That very night, shattered by grief, Abraham Lincoln arrives at the cemetery under cover of darkness and visits the crypt, alone, to spend time with his son's body.
Set over the course of that one night and populated by ghosts of the recently passed and the long dead, Lincoln in the Bardo is a thrilling exploration of death, grief, the powers of good and evil, a novel – in its form and voice – completely unlike anything you have read before. It is also, in the end, an exploration of the deeper meaning and possibilities of life, written as only George Saunders can: with humor, pathos, and grace.
About the author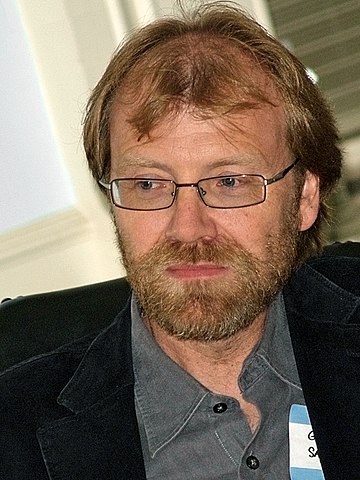 George Saunders (born December 2, 1958) is an American writer of short stories, essays, novellas, children's books, and novels. His writing has appeared in The New Yorker, Harper's, McSweeney's, GQ, and The Guardian.
A professor at Syracuse University, Saunders won the National Magazine Award for fiction in 1994, 1996, 2000, and 2004, and second prize in the O. Henry Awards in 1997. His first story collection, CivilWarLand in Bad Decline, was a finalist for the 1996 PEN/Hemingway Award. In 2006 Saunders received a MacArthur Fellowship. In 2006 he won the World Fantasy Award for his short story "CommComm."
His story collection In Persuasion Nation was a finalist for the Story Prize in 2007. In 2013, he won the PEN/Malamud Award and was a finalist for the National Book Award. Saunders's Tenth of December: Stories won the 2013 Story Prize for short-story collections and the inaugural (2014) Folio Prize. His novel Lincoln in the Bardo won the 2017 Man Booker Prize. – text from Wikipedia; image by David Shankbone
Buy this book!
Shopping for English books in Berlin, Germany? Take a look at one of these local independent booksellers or click this affiliate link to purchase via Amazon.de.