by Zakes Mda
South Africa. 216 pages. 1995.
Novelist and playwright Zakes Mda's Ways of Dying was a big hit in his native South Africa, where it was even adapted into a jazz opera.
Toloki is a Professional Mourner, making a meager living by attending funerals in the violent city where he lives. In his ratty suit he adds "an aura of sorrow and dignity," often serving as peacemaker when fights break out. He encounters Noria, a childhood acquaintance whose son has just died, and the two renew their friendship, finding comfort in reminiscing over the harrowing events of their lives.
There are shades of the absurd in Mda's darkly humorous descriptions of the crime, poverty, violence and ethnic unrest that plague the characters in this oddly affecting novel. —Cahners Business Information, Inc.
About the author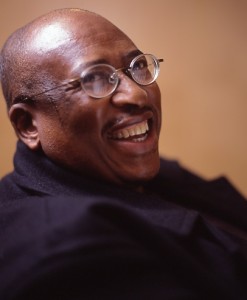 Zakes Mda is the pen name of Zanemvula Kizito Gatyeni Mda (b. 1948), a South African novelist, poet, and playwright.
Zakes Mda spent his early childhood in Soweto (Johannesburg, S.A.) and finished his school education in the nation of Lesotho, where he joined his father in exile. In 1989 he was awarded a PhD by the University of Cape Town and, in the early 1990s, served in a number of academic posts including lecturer at the University of Lesotho in the Department of English, writer-in-residence at the University of Durham, research fellow at Yale University, and visiting professor at the University of the Witwatersrand.
His plays have been performed in the USSR, the United States, and Scotland as well as various parts of southern Africa.
His most notable works include We Shall Sing for the Fatherland (1973), The Hill (1974), The Road (1982), Bits of Debris (1986), When People Play People (1993), The Nun's Romantic Story (1991), The Dying Screams of the Moon (1992),  She Plays with the Darkness (1995), and Melville 67 (1998).
Order this book
When you order this book on Amazon.com or Amazon.de, a percentage of the price is goes right back into site maintenance and development! Go ahead—buy your books and support TheBookerTea.com.