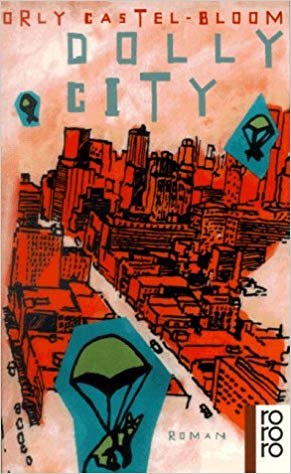 by Orly Castel-Bloom
Paperback: 167 pages
Published by DALKEY ARCHIVE PR (October 5, 2010)
ISBN-10: 1564786102
ISBN-13: 978-1564786104
This strange and searing novel (after Human Parts) follows the exploits of Doctor Dolly as she traverses a nightmarish Tel Aviv–like metropolis known as Dolly City. Her University of Katmandu medical training not recognized in Israel, Dolly is unable to legally practice medicine and instead experiments in her home lab on animals she infects with diseases of her own invention. But when Dolly finds an abandoned baby wrapped in a plastic bag, her maternal urges are unexpectedly awakened, and as she grows more and more obsessed with her son—whom she names Son—she succumbs to a madness manifesting itself as fanatical concern with Son's health and the conviction that cancer is everywhere. Dolly's agitated mind increasingly parallels the deterioration of Dolly City, "the most demented city in the world," besieged by "Arabophobia" from within and French air raids from without. This parable about motherhood, nationhood, and the intersection of the two is never less than gripping, though its insistence on the graphic depiction of life in a war zone—whether private or public—sometimes makes it tempting to look away.
Author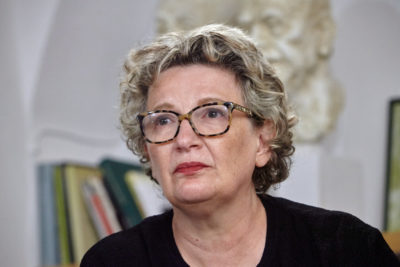 Orly Castel-Bloom is an Israeli author, born in north Tel Aviv in 1960 to a family of Egyptian Jews. She studied film at the Beit Zvi School for the Performing Arts in Ramat Gan. Castel-Bloom's first collection of short stories, Not Far from the Center of Town, was published in 1987 by Am Oved. She is the author of eleven books, including collections of short fiction and novels. Her 1992 novel Dolly City has been included in the UNESCO Collection of Representative Works, and in 1999 she was named one of the fifty most influential women in Israel. Castel-Bloom has won the Prime Minister's award twice, the Tel Aviv award for fiction and was nominated for the Sapir Prize for Literature.
Translator
Dalya Bilu is the translator of A.B. Yehoshua, Aharon Appelfeld, and many others. She has been awarded numerous prizes, including the Israel Culture and Education Ministry Prize for Translation and the Jewish Book Council Award for Hebrew-English Translation. She lives in Jerusalem.
[AMAZONPRODUCTS asin="B01IITGJYU"]