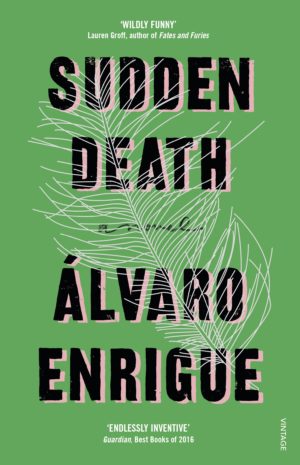 by Álvaro Enrigue
Paperback, 256 pages
Published February 9, 2016 by Riverhead Books (first published January 1, 2013)
Original Title: Muerte súbita
ISBN: 1594633460
ISBN13: 9781594633461
A daring, kaleidoscopic novel about the clash of empires and ideas in the sixteenth century that continue to reverberate throughout modernity—a story unlike anything you've ever read before.
Buy now on Amazon or via your local English bookstore.
Sudden Death begins with a brutal tennis match that could decide the fate of the world. The bawdy Italian painter Caravaggio and the loutish Spanish poet Quevedo battle it out before a crowd that includes Galileo, Mary Magdalene, and a generation of popes who would throw Europe into the flames. In England, Thomas Cromwell and Henry VIII behead Anne Boleyn, and her crafty executioner transforms her legendary locks into the most sought-after tennis balls of the time. Across the ocean in Mexico, the last Aztec emperors play their own games, as conquistador Hernán Cortés and his Mayan translator and lover, La Malinche, scheme and conquer, fight and fuck, not knowing that their domestic comedy will change the world. And in a remote Mexican colony a bishop reads Thomas More's Utopia and thinks that instead of a parody, it's a manual.
In this mind-bending, prismatic novel, worlds collide, time coils, traditions break down. There are assassinations and executions, hallucinogenic mushrooms, utopias, carnal liaisons and papal dramas, artistic and religious revolutions, love stories and war stories. A dazzlingly original voice and a postmodern visionary, Álvaro Enrigue tells a grand adventure of the dawn of the modern era in this short, powerful punch of a novel. Game, set, match.
"Sudden Death is the best kind of puzzle, its elements so esoteric and wildly funny that readers will race through the book, wondering how Álvaro Enrigue will be able to pull a novel out of such an astonishing ball of string. But Enrigue absolutely does; and with brilliance and clarity and emotional warmth all the more powerful for its surreptitiousness." —Lauren Groff, author of Fates and Furies
Author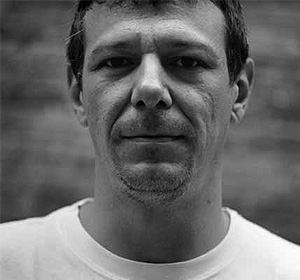 Writer, editor and literary critic born in Mexico D. F. in 1969, Álvaro Enrigue has spent his life between the Federal District and Washington, D.C. He was for a time professor of literature at the Universidad Iberoamericana and of creative writing at the University of Maryland. Since 1990 he has been devoted to literary criticism and has collaborated in magazines and newspapers in Mexico and Spain. Upon his return to Mexico, after a brief period as a literature editor of the Fondo de Cultura Económica, he has become part of the magazine Letras Libres.
Translator
Natasha Wimmer is an American translator best known for her translations of Chilean novelist Roberto Bolaño's 2666 and The Savage Detectives from Spanish into English. Wimmer learned Spanish in Spain, where she spent four years growing up. She studied Spanish literature at Harvard.