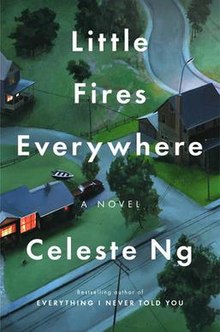 by Celeste Ng (U.S.)
400 pages
ISBN-10 : 9780349142920
ISBN-13 : 978-0349142920
In the placid, progressive suburb of Shaker Heights everything is meticulously planned – from the layout of the winding roads, to the colors of the houses, to the successful lives its residents will lead. And no one embodies this spirit more than Elena Richardson, whose guiding principle is playing by the rules. Mia Warren, an enigmatic artist and single mother, arrives in this idyllic bubble with her teenage daughter Pearl, and rents a house from the Richardsons. Soon Mia and Pearl become more than just tenants to the family. But Mia has a mysterious past and a disregard for the rules that threatens to upend this carefully ordered community.
When the Richardsons' friends attempt to adopt a Chinese-American baby, a custody battle erupts that dramatically divides the town and puts Mia and Elena on opposing sides. Suspicious of Mia's motives, Elena becomes determined to uncover the secrets in Mia's past. But her obsession will come at unexpected and devastating costs.
Buy via your neighborhood English bookstore in Germany.
About the author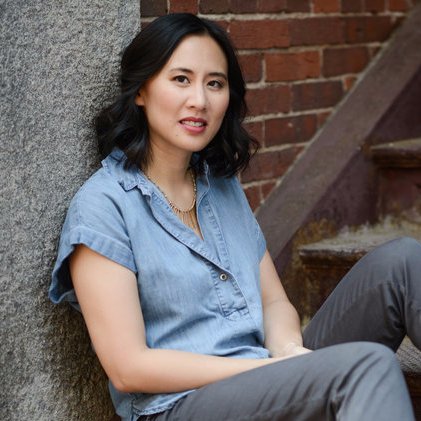 Celeste Ng is an award-winning crime and family story writer and an American author of Chinese descent. She studied at Harvard University and the University of Michigan, where she earned a master's degree in creative writing and later taught creative writing. For her short stories "What Passes Over" and "Girls at Play," Ng won the Hopwood Award and the Pushcart Prize respectively. Her debut novel, Everything I Never Told You, was a New York Times bestseller and winner of the Massachusetts Book Award, the Asian/Pacific American Award for Literature, and the ALA's Alex Award. Little Fires Everywhere is Ng's second novel, was a New York Times bestseller, winner of the Ohioana Book Award, and named a book of the year by over twenty-five publications. Her books have been translated into more than thirty languages and she was the recipient of a fellowship from the National Endowment for the Arts. She lives in Cambridge, Massachusetts.
This page contains Amazon affiliate links. If you click through and make a purchase, I will get a commission at no extra cost to you. – Tammi