by Leona Francombe
Publisher: ‎ Merle Books Brussels (26 Jun. 2021)
Paperback: ‎ 464 pages
ISBN-10: ‎ 1737160005
ISBN-13: ‎ 978-1737160007
A wartime piano with a secret…
An ancient symbol carved inside…
Three daring musicians on a quest for the truth…
History and the present day merge enthrallingly in Leona Francombe's sweeping new tale of suspense, mysticism, and a great love forged by war and music.
The Universe in 3/4 Time tells the story of a WWII piano abandoned to the elements in contemporary Brussels, and of Audrey Nightingale, the pianist who comes across it. This haunting mystery traverses Europe – and generations – as it takes the reader on a bracing journey to delight both the intellect and the heart. As the piano reveals its truths, the novel weaves together forgotten crimes of passion, and heroism during occupation…characters glittering and downtrodden, and musical moments so finely drawn, you can hear them. Nights are full of ghosts and the tremors of cosmic harmony.
The Universe in 3/4 Time is an engrossing page-turner that also takes time to meditate on such things as the astronomy of Johannes Kepler, our place in the universe, the nearness of the past, and music's breathtaking powers.
Buy now on Amazon or via your local English bookstore in Germany.
About the author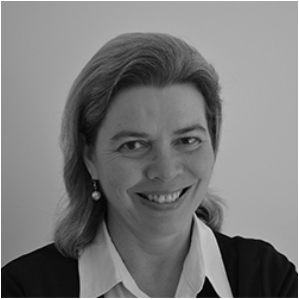 Leona Francombe was born in England of Czech and English parents and grew up in the US, where she graduated magna cum laude from Bryn Mawr College and received a master's degree from Yale School of Music. In 1987, she was invited to Belgium by the European Cultural Foundation to create and perform with an international chamber ensemble, Concorde East/West, for which she also received grants from UNESCO and the Franz Josef Foundation of Liechtenstein. Francombe's writing has appeared in Writers' Forum, Symphony Magazine, The Bulletin, Humanities Magazine, UNESCO's "Reflections," Explore Magazine, and Banff Letters, among others. Her first novel, Dancing with Swans, was published in German translation by Goldmann Verlag in 2013. Her debut in English, The Sage of Waterloo, was published by W.W. Norton in the US and UK in 2015. As a pianist, Francombe is active as a chamber musician, composer, and teacher. She lives in Brussels with her family.