by Deborah Levy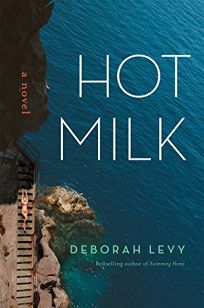 Hardcover, 218 pages
Published July 12th 2016 by Bloomsbury USA (first published March 31st 2016)
ISBN 1620406691 (ISBN13: 9781620406694)
Available at your local bookstore and also via Amazon.de and Amazon.com.
I have been sleuthing my mother's symptoms for as long as I can remember. If I see myself as an unwilling detective with a desire for justice, is her illness an unsolved crime? If so, who is the villain and who is the victim?
Sofia, a young anthropologist, has spent much of her life trying to solve the mystery of her mother's unexplainable illness. She is frustrated with Rose and her constant complaints, but utterly relieved to be called to abandon her own disappointing fledgling adult life. She and her mother travel to the searing, arid coast of southern Spain to see a famous consultant—their very last chance—in the hope that he might cure her unpredictable limb paralysis.
But Dr. Gomez has strange methods that seem to have little to do with physical medicine, and as the treatment progresses, Sofia's mother's illness becomes increasingly baffling. Sofia's role as detective—tracking her mother's symptoms in an attempt to find the secret motivation for her pain—deepens as she discovers her own desires in this transient desert community.
Hot Milk is a profound exploration of the sting of sexuality, of unspoken female rage, of myth and modernity, the lure of hypochondria and big pharma, and, above all, the value of experimenting with life; of being curious, bewildered, and vitally alive to the world.
About the author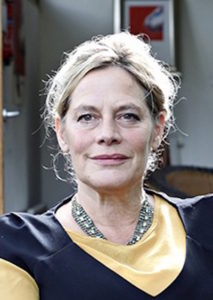 Deborah Levy trained at Dartington College of Arts leaving in 1981 to write a number of plays, highly acclaimed for their "intellectual rigour, poetic fantasy and visual imagination", including PAX, HERESIES for the Royal Shakespeare Company, CLAM, CALL BLUE JANE, SHINY NYLON, HONEY BABY MIDDLE ENGLAND, PUSHING THE PRINCE INTO DENMARK and MACBETH-FALSE MEMORIES, some of which are published in LEVY: PLAYS 1 (Methuen)
Deborah wrote and published her first novel BEAUTIFUL MUTANTS (Vintage), when she was 27 years old. The experience of not having to give her words to a director, actors and designer to interpret, was so exhilarating, she wrote a few more. These include, SWALLOWING GEOGRAPHY, THE UNLOVED (Vintage) and BILLY and GIRL (Bloomsbury). She has always written across a number of art forms (see Bookworks and Collaborations with visual artists) and was Fellow in Creative Arts at Trinity College, Cambridge from 1989-1991.
Source: https://www.goodreads.com/book/show/26883528-hot-milk