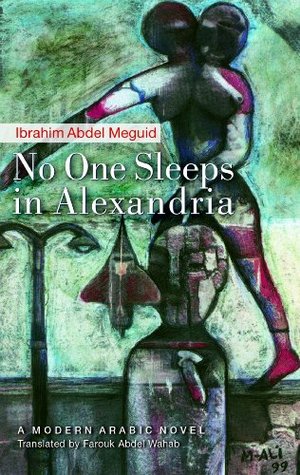 by Ibrahim Abdel Meguid
Paperback: 416 pages
Publisher: The American University in Cairo Press (May 1, 2007)
ISBN: 978-9774249617
This sweeping novel depicts the intertwined lives of an assortment of Egyptians — Muslims and Copts, northerners and southerners, men and women — as they begin to settle in Egypt's great second city, and explores how the Second World War, starting in supposedly faraway Europe, comes crashing down on them, affecting their lives in fateful ways.
Central to the novel is the story of a striking friendship between Sheikh Magd al-Din, a devout Muslim with peasant roots in northern Egypt, and Dimyan, a Copt with roots in southern Egypt, in their journey of survival and self-discovery. Woven around this narrative are the stories of other characters, in the city, in the villages, or in the faraway desert, closer to the fields of combat.
And then there is the story of Alexandria itself, as written by history, as experienced by its denizens, and as touched by the war. Throughout, the author captures the cadences of everyday life in the Alexandria of the early 1940s, and boldly explores the often delicate question of religious differences in depth and on more than one level. No One Sleeps in Alexandria adds an authentically Egyptian vision of Alexandria to the many literary — but mainly Western — Alexandrias we know already: it may be the same space in which Cavafy, Forster, and Durrell move but it is certainly not the same world. — Amazon.com
About the author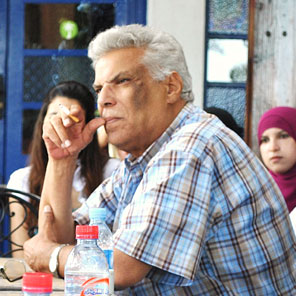 Ibrahim Abdel Meguid was born in Alexandria in 1946. He is one of Egypt's most respected and well-known authors. Soon after completing a BA in philosophy at Alexandria University in 1973, he published his first novel and soon took up the position of Consultant for Cultural Matters at the Popular Culture Council. He has authored many novels and short stories, all set in Egypt during particular historical periods, with many translated into French and English. Among his best known are No One Sleeps in Alexandria, The Other Place, and Birds of Amber, all translated into English by Farouk Abdel Wahab, the winner of the 2007 Saif Ghobash–Banipal Prize for Arabic Literary Translation. — Banipal
Buy this book!
No One Sleeps in Alexandria is available for immediate purchase via these links to Amazon.com and Amazon.de. When you make a purchase via this website, a percentage of the price goes right back into site maintenance and development. Thanks for the support!