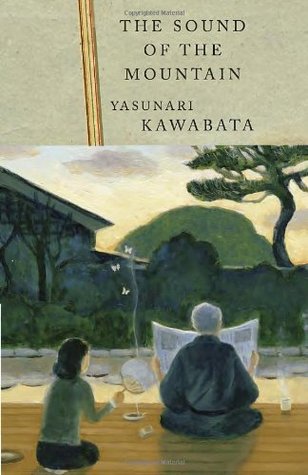 by Yasunari Kawabata
Paperback: 288 pages
Publisher: Vintage (May 28, 1996)
ISBN: 978-0679762645
Nobel Prize winner Yasunari Kawabata's The Sound of the Mountain is a beautiful rendering of the predicament of old age — the gradual, reluctant narrowing of a human life, along with the sudden upsurges of passion that illuminate its closing.
By day Ogata Shingo, an elderly Tokyo businessman, is troubled by small failures of memory. At night he associates the distant rumble he hears from the nearby mountain with the sounds of death. In between are the complex relationships that were once the foundations of Shingo's life: his trying wife; his philandering son; and his beautiful daughter-in-law, who inspires in him both pity and the stirrings of desire. Out of this translucent web of attachments, Kawabata has crafted a novel that is a powerful, serenely observed meditation on the relentless march of time. — Amazon.com
About the author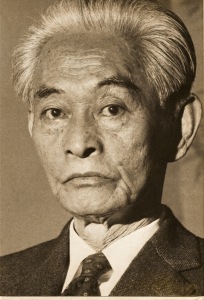 Yasunari Kawabata was born in Osaka in 1899. In 1968 he became the first Japanese writer to receive the Nobel Prize for Literature. One of Japan's most distinguished novelists, he published his first stories while he was still in high school, graduating from Tokyo Imperial University in 1924. His short story "The Izu Dancer," first published in 1925, appeared in The Atlantic Monthly in 1955. Kawabata authored numerous novels, including Snow Country (1956), which cemented his reputation as one of the preeminent voices of his time, as well as Thousand Cranes (1959), The Sound of the Mountain (1970), The Master of Go (1972), and Beauty and Sadness (1975). He served as the chairman of the P.E.N. Club of Japan for several years and in 1959 he was awarded the Goethe-medal in Frankfurt. Kawabata died in 1972.
Buy this book!
The Sound of the Mountain is available for immediate purchase via these links to Amazon.com and Amazon.de. When you make a purchase via this website, a percentage of the price goes right back into site maintenance and development. Thanks for the support!