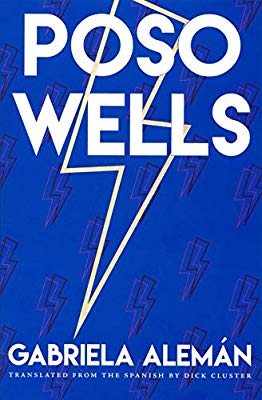 by Gabriela Alemán
Translated by Dick Cluster
Paperback: 160 pages
Publisher: City Lights Books (30 Aug 2018)
ISBN-10: 0872867552
ISBN-13: 978-0872867550
Buy now on Amazon or via your local English bookstore.
In the squalid settlement of Poso Wells, women have been regularly disappearing, but the authorities have shown little interest. When the leading presidential candidate comes to town, he and his entourage are electrocuted in a macabre accident witnessed by a throng of astonished spectators. The sole survivor—next in line for the presidency—inexplicably disappears from sight.
Gustavo Varas, a principled journalist, picks up the trail, which leads him into a violent, lawless underworld. Bella Altamirano, a fearless local, is on her own crusade to pierce the settlement's code of silence, ignoring repeated death threats. It turns out that the disappearance of the candidate and those of the women are intimately connected, and not just to a local crime wave, but to a multinational magnate's plan to plunder the country's cloud forest preserve.
"The story is a condemnation not only of the corrupt businessmen and the criminal gangs that rule Poso Wells but also of the violence against women that plagues Latin America's real slums."—The New Yorker

"One part Thomas Pynchon, one part Gabriel García Marquez, and one part Raymond Chandler, Alemán's novel contains mystery, horror, humor, absurdity, and political commentary … A concoction of political thriller and absurdist literary mystery that never fails to entertain."—Kirkus Reviews

"A wild, successful satire of Ecuadorian politics and supernatural encounters. … Alemán's singular voice keeps the ride fresh and satisfying."—Publishers Weekly
Gabriela Alemán has emerged as one of the most prominent voices of the new generation of Ecuadorian writers. Her stories have been translated into multiple languages, and she has been honored for her work with fellowships and literary awards. The Peruvian author, Fernando Iwasaki has stated that she is "one of the best contemporary writers of stories in the Spanish language."
About the author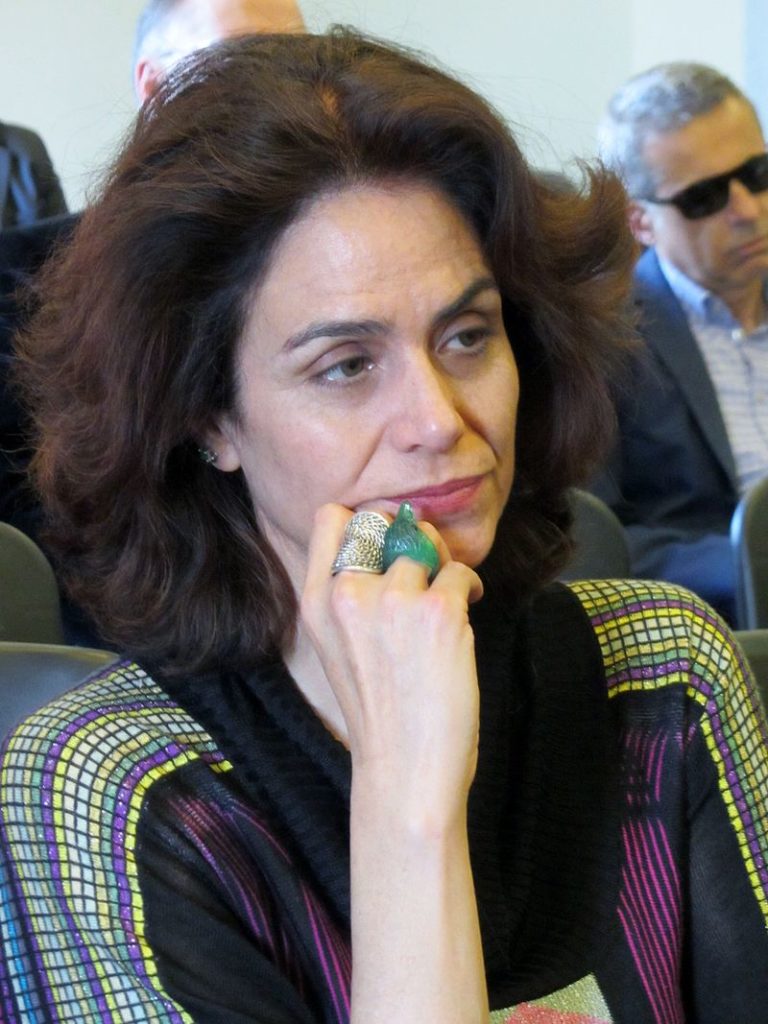 Gabriela Alemán was born in 1969 in Rio de Janeiro. Although she spent much of her youth abroad, she settled in Ecuador, where she obtained her master's in Latin American literature at Universidad Andina Simon Bolivar in Quito. Later, she earned her doctorate in Latin American cinema from Tulane University in New Orleans, where she also taught. She has also been a member of the faculty at the Universidad San Francisco de Quito.
She began her literary career in 1994 with a book for children entitled, En el país rosado, (In the Pink Country). In 2003, she published her first novel, Body Time. In 2006, she received a Guggenheim Fellowship. In 2007, she published her novel, Poso Wells, which has been described as a "noir, feminist eco-thriller." The English translation by Dick Cluster was published in 2018.
Among her subsequent accomplishments as a novelist and a journalist, she won the Joaquín Gallegos Lara prize in Ecuador for her 2017 novel, Humo (Smoke), and was recognized in 2014 by the institute CIESPAL (Centro Internacional de Estudios Superiores de Comunicación) for her article "Los limones del huerto de Elisabeth." Alemán has also written for plays for theater, storylines for illustrated narratives, and a radio series that was broadcast in Madrid. – adapted from a page on Ecuador Fiction
Video of the author with the translator Dick Cluster: